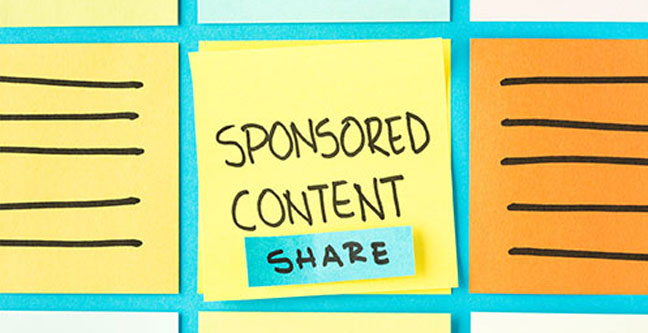 A Beginner's Guide to Effective Facebook Campaigns
Effective marketing can be measured and while it takes experience to be truly innovative in the field, Facebook ads have made digital marketing accessible and affordable to all business owners and brands.
Creating an effective Facebook ad is about great copy and images, but half the battle is also about starting your Facebook campaign with the right goals and audience in mind. Even if you are a beginner, these guidelines will be easy and straightforward to implement in your paid Facebook ads.
Establishing clear goals is the first essential step. Determine what you're selling and why the user would want it. Is it a product that no consumer can go without? An experience? Is this a product that will last a consumer a lifetime, or will they want/need to buy more?
Use these guidelines to keep your paid Facebook ads on track, they will help all your campaigns stay relevant and on message with your product.
Also, ask why Facebook ads are the right choice for you. There are many uses for this online platform, you can specify different goals for each campaign like conversions, lead ads, likes, videos, etc. A combination of different campaigns can be the right approach.
Using Facebook Ads Custom Audiences
A huge benefit of Facebook advertising is the ability to target your ad campaigns with custom audiences.
Constructing the right audience for your ads is an important step that you can't afford to overlook. Take the time to look at your current Facebook page followers and see what their interests are. A few key filters to look at are:
Sex
Age
Income
Location
Education
Interests
Job Title
Spending Patterns/Consumer Classification
Know who your optimal audience is and why they use your product, this is a huge step forward for a profitable Facebook ad campaign.
If your business is just starting and you don't have a presence on Facebook yet, make sure to create high-quality/relevant content for your page so you can gain followers and these valuable insights. There are other options for mining this data as well, so use what works best for you.
Depending on your goals, you might want to create a campaign that is only shown to people who have never participated or converted with your brand. Luckily, Facebook gives the option to exclude certain subsets of people, like those who follow your page.
Install the Facebook pixel on your website to track users that convert from Facebook ads, or you can upload an Excel file with information (Name, phone number, etc.) from your existing consumer base to make sure Facebook doesn't target them either.
Vice versa, you can create a campaign that only targets people who have already converted with your product.
Creating Facebook Ads That Work
No one wants to spend money on ads that don't convert. And even if your ads do convert, are they generating traffic/leads as well as they could be?
When developing your ad sets, determine how much you have/want to spend on each. How much you spend on each set will change as you see which ads have a higher conversion percentage. Those become the "control ads", the ads that every other new ad or split test is measured against.
At this stage of the creative process, optimize each campaign for that ad set's target audience. This means the ad content and the landing pages need to be relevant to each other.
This promotes trust for the brand.
If the consumer clicks on an ad, they want to see what they thought they would see. For example, let's say that the current campaign objective for your ad set is to offer a 20% discount on your special easy-to-use fishing reel for beginners, but your landing page promotes an upcoming fishing tournament.
This sends inconsistent signals to your audience, and might drive consumers away depending on the targeting for the ad set (where they are in the buying cycle, and users have enough fishing experience to participate in a tournament).
To showcase your product or service, utilize meaningful high-quality images. Look for something eye-catching with a definite call to action.
Remember that consumers will never remember what you said or what you did, they will only remember how you made them feel. This should run in parallel with the campaign goals that were established in the planning phase, and should be unique to each target audience.
There are different ways to use images properly. Is the image strong enough to communicate brand message/narrative by itself? Or would it be best to include an offer/slogan that emphasizes what the brand represents. The answer will vary campaign by campaign, and you should figure out what works best for your brand with A/B testing (more on this below).
Another strong way to use images is to showcase people using your product. Establish an emotional tie between the image you choose and your target audience, and allow the images to speak for themselves.
Depending on the campaign or promotion you are advertising, consider using a small amount of text within the picture (at the top of the image in an eye-catching manner). But beware that images are the cornerstone of Facebook ads, it is recommended to keep branding succinct, and your text concise. (You aren't allowed more than 20% text in your images anyways.)
Because there is so much information and content on Facebook, fun/quirky videos and pictures will hold the user's attention longest. Utilize high-quality images to grab the consumers attention and focus it on your message or promotion.
Note that this will not work for every campaign, and the current best practice for most Facebook ads is to use images without text.
One of the issues businesses have with developing a solid advertising campaign is not knowing how to engage with their audience, or how to get their audience interested in engaging with them.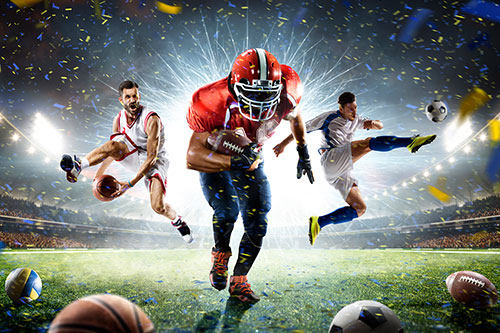 Using Current Events to Stimulate Interest in Your Brand
Do you have a new product or an upcoming event? Would you like people to interact with your brand?
Ask them! It can be that easy to motivate consumers to participate. Facebook's Ad platform has made it so easy to target audiences. If you use it properly and provide the right ad to the right audience, your engagement should be insane!
Most of the larger brands use major upcoming events to display the similarities between the event and their product, or between the people who currently use their product and the people who attend these events. Easiest example? The Super Bowl.
The Super Bowl has one of the largest viewing audiences of any event in the US and it costs a tremendous amount to advertise during the broadcast. Think about the branding developed in the weeks leading up to and after. How many beer companies re-skin their cans to look like a football?
Other companies use voting, polls, and conversations about previous super bowls to engage with consumers. These are all strategies major brands use to casually affiliate themselves with that event.
Not everyone can afford a Super Bowl commercial and maybe your product doesn't belong there. But use this technique to appeal to an audience that shares an interest with you. Do you sell the gosh darned best skin cream out there? Try advertising the week before and after a major fashion show or similar event that is relevant to your product.
Here are a few things to remember about this strategy; timeliness matters and make it about the event to the extent that you can do so without violating trademarks or copyrights. Even if all you do is sponsor a post, it should peak an hour or two before the event.
Everything on Facebook needs buildup and you don't want to post too early or during the event.
Be sure to make the ad or post about the event, your branding should be simple, understated and off to the side. This is all about showing relevancy between the event and your product, you must appeal to the audience of the event first. Then, maybe they'll look at your product.
Executing Your Well-Designed Ads
Understand that some consumers interact differently with each ad placement option, and what may work for one brand might not work for yours. The only way to make an informed, data-driven decision for ad placement is to run a campaign!
Start with your ad sets, ideally there should be separate Facebook and Instagram ad sets (If you're using Instagram). If there is no current data to prove which ad placement performs better for your brand, use a single ad set for all your placements.
Facebook "optimizes" your ad spend across the various placements, because the more people who click on your ad, the more they make! Use the data collected from your ad sets to determine if a certain ad placement is converting better than others, or has a lower cost per lead and make an informed decision from there.
As data is collected from the campaigns, decide if there is a certain geographical location or radius from the chosen zip code/city that consistently has a higher conversion rate. It might be worth using two or more different ad sets to control how much is spent on the higher converting set vs the lower converting set.
Don't forget to set each ad set's targeting to the well-researched audience that each ad is designed for!
What is A/B Split Testing?
The interesting part about marketing, in any format, is the flexibility to cater to any specific target audience or niche, but it's hard to create a perfect campaign the first time around. Careful testing can help you zero in on what your audience wants as your campaign evolves.
There are so many aspects of an ad to edit that at first it can seem daunting.
Headlines
Text
Landing Page
Image
Targeting
Budget/Bidding Method
Placement, etc.
The important part of testing is to establish a proven "control" ad, content that converts time and time again. Then the experimentation begins.
For the first test, stick with only changing the headline. Create three different ads in the same set. Run the ads with each different headline, but keep the body text and image the same. Once the winning headline is established, create three different sets of body text, or three different images and see which set wins. For further testing, run the winning body text with each of the original headlines to find the best combination.
If this new ad beats the old "control" ad in conversions, it just became the new "control" ad.
Use this method to continuously test your ad sets for the optimal ad aspects listed above. If there is only one aspect changed for every test, there is still opportunity to test different targeting with these ad sets. However, keep in mind that it is difficult to track the reason an ad is performing well if multiple aspects are changed every time in addition to changing the audience targeting.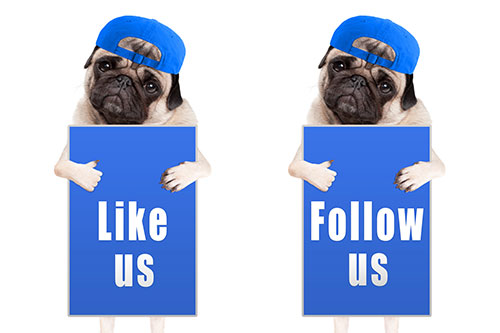 Campaign Ideas for Unique Facebook Ads
There are tons of different methods and ideas for campaigns that work only for certain businesses and products. After identifying the target audience, try some of these suggestions and see if they work for you!
As talked about above, current events are a great way to engage with your target audience. Use polls or voting platforms to develop engagement and drive the involved users to your website or social page. In line with this, create high-quality original content that is relevant and use your blog to show users your knowledge and relevance to the topic.
The goal is always to build upon an existing theme (or meme) that your audience will engage with, like a retro quiz about music from the 90s or popular shows. Depending on the product, this idea can be expanded to create promotional contests or coupons (always be sure to check the contest rules on Facebook and in your state and don't use copyrighted images in your campaigns).
Some of the most successful campaigns associate a brand with an emotion that users identify with. For example, Hollister primarily markets to younger adults and teens with the idea of summer time fun, beaches, relaxing, and "being cool". One of the brand's ads was simply a picture of a beautiful beach with minimal branding and body text that said "Escape".
It was a great way to show how the brand is relevant to great beach memories and that their clothing line is essential to summer or how summer makes you feel (which is something all teens in school identify with).
The goal of most digital marketing campaigns is to drive potential converters to your website and collect leads, but a great way to support campaigns that drive your revenue is with additional "like" campaigns.
These ad sets are focused on driving users to visit and "like" your Facebook page, where all your great content can be found. This serves two purposes, users see more of your social media optimized content and they develop more trust with your brand/message.
Now that you have a larger follower base from your "like" campaigns, keep sharing relevant and high-quality content to continue your growth!
These strategies won't work for every product or brand, but the basic principles and strategies are a great way to create effective Facebook ad campaigns!
Get in touch with us to learn more about our Unlimited Facebook Ad Copy or Basic Facebook Campaign Management services!
GET UPDATES IN YOUR INBOX
Join Our Private Facebook Group for Exclusive Content & Access to Our Coaches!