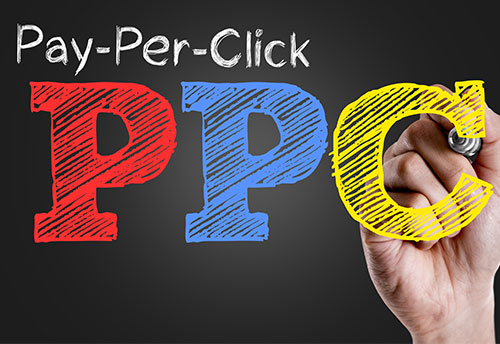 Beginner's Guide to AdWords & PPC for Higher Education
If your institution has considered running pay-per-click (PPC) campaigns on the web or if you are currently outsourcing these campaigns but want to understand more about how PPC works, then this guide is for you. Obviously, we offer PPC campaign management and consulting – but this guide is designed to help you get a better handle on the world of online advertising without needing an agency.
Part 1 outlines the basics of pay-per-click advertising with special focus on Google's adwords platform. The additional 7 parts (for a total of 8 chapters) will outline different elements of the successful education focused PPC campaigns we run here at abeedle.com
WHO IS THIS GUIDE FOR? This guide is for marketing managers and staff at colleges and universities to use as a starting point for developing effective PPC campaigns on the "big three" ad platforms. It assumes only minimal knowledge of the world of online advertising and basic computer skills.
WHAT IS IT? The abeedle.com guide to adwords and PPC for Higher Education is an entry level guide and playbook for creating, maintaining, and optimizing PPC campaigns for their institutions. This guide takes you through the process of developing a strategy for your online advertising, setting up your first PPC campaigns, and creating a solid foundation for optimizing and improving your campaigns as time goes on. This does not purport to be an exhaustive resource but it will give you and your institution a great starting point for launching a successful PPC presence.
WHY SHOULD YOU READ IT? Numerous studies have shown that strong organic results produce even greater returns when accompanied by a highly placed paid search listing. If you are enjoying top organic placement in google, then developing a successful, complementary PPC/paid ads campaign can increase your clicks by up to 50%. (In addition, getting rid of paid search can result in an 89% drop in clicks.) The short answer is – no matter who you are and how robust your online presence, you are missing a significant amount of traffic if you are not developing parallel PPC and organic/SEO campaigns.
HOW SHOULD YOU USE IT? This guide is divided into parts that reflect the different elements of setting up a PPC campaign on Google's adwords platform (we explain why we focus on adwords in part 1). If you are creating PPC campaigns for the first time, you will want to read each section carefully before moving on to the next. If you are already using adwords or the Bing network or Yahoo's new "Gemini" platform, then you can dip into the guide at those sections where you feel your campaigns need the most help.
What is Pay-Per-Click Advertising?
Both traditional and for-profit colleges can benefit from pay-per-click advertising. For those new to the space, much of the advertising on the web is offered on either a CPM basis (cost per 1,000 impressions) or on a PPC basis (pay-per-click). Both types of advertising have their place, but PPC is the lynchpin of all of the larger ad networks because it allows advertisers to pay only for "performance" and allows ad platforms the ability to highlight those advertisers who offer the greatest likelihood of generating clicks and therefore revenue.
This is especially good for searchers and site users because (presumably) those ad campaigns that are most relevant to the content of a search or a website/article will be the ones that have the highest response rates. In turn, this means that they are the most likely to be featured prominently. Thus, users should theoretically see only ads that are highly relevant to their interests.
Of course it doesn't always work this way, but by and large you can rest assured that the closer your campaign is to answering your prospect's real questions, the more successful it will be.
In addition, creating a solid PPC campaign can dramatically increase the number of clicks to your website even if you have strong organic results already (actually – especially if you have strong organic results already). Many colleges and universities are reluctant to develop PPC campaigns using the name of the school or keywords where they already appear on the first page of organic search results. They believe that they "already have" that traffic and that a PPC campaign will only siphon off clicks that would have otherwise been "free" by encouraging users to click on the paid ads. However, that is not the case in real-world application. Many studies suggest that the addition of PPC ads to a web ranking strategy increases web site clicks by up to 50% (and conversely, eliminating PPC from your strongest organic categories has been shown in some instances to create an 89% drop in clicks to websites). Strong PPC results actually create incremental traffic that institutions would otherwise not see.
In this guide, we review the basics of setting up and managing PPC campaigns for higher education. Our client base spans both traditional four-year and graduate institutions as well as a wide variety of for-profit schools. We manage campaigns in markets of all size. We also manage branding campaigns as well as campaigns directed at improving recruiting for particular programs.
This is all actionable stuff. Our goal is to give you a set of checklists and important concepts that will help you get your PPC house in order.
PART 1: Getting Started with Google adwords
The major platforms for serving ads are Google's Adwords, Microsoft/Bing, and Yahoo's new Gemini service. Major social media networks also allow PPC ads. We have had particularly good results with Facebook. In addition, there are many tools like the Doubleclick platform that allow you to manage multiple accounts from one place. For the purposes of this guide, we will concentrate on the particulars of Google's Adwords service.
Google's adwords platform is the largest advertising network on the web. Using adwords, you can place ads alongside google's organic search results, on sites within google's "display" network, and on google properties.
Why start with Google adwords?
Google is the 800 lb gorilla of the internet and the online advertising world in general. Not only does Google have (by far) the largest volume of traffic compared to any other search engine or ad network, their influence on how businesses and developers create website and manage their online presence is enormous. In short, if you can make Google happy, you can make all of the other networks happy. Also, it's not worth your time or effort to tap into networks like Microsoft's Bing or Yahoo's new Gemini platform unless you have a thorough grounding in the practices that are most successful with Google adwords.
How to set up an account
In order to set up an adwords account, you'll need an email address that is "registered" in the Google network. Basically this means that your domain's email is handled by Google (which many, many corporations and schools are) or you use a Gmail address.
Given that your account will, in all likelihood, be managed by multiple people over its lifetime, I advise creating a brand new gmail account that can be passed from administrator to administrator and that does not compromise any of your existing personal or work accounts.
When you have decided which email account to use, head over to: adwords.google.com to get started.
When you begin the sign up process, you'll provide basic information like your name, institution, address, and all of that sort of stuff. I advise using your real name and work info (Google requires it actually) and being very careful to select the correct timezone and currency.
Timezone matters because as you gain ninja PPC skills, you'll want to schedule certain reports and activities. You'll also want to pull reports that show your traffic by hour (especially for event focused campaigns or for applications where you are driving traffic to a web page that is linked to a pool of people who will be manning phones.)
Currency matters because Google doesn't let you change it later. Paying in dinars is pretty darn tough for most of the college administrators I know. Which brings us to…
Funding your account
After you have provided Google with your basic information, it's time to decide how to fund your account. Your two basic options are to fund with a credit card or via an automated, direct withdrawal from a bank account. If you are an agency or are spending a lot of money, you can (over time) create a "master billing agreement" that allows you to roll the billing for a number of different accounts into a single bill that Google sends you monthly. [NOTE: There are times when multiple schools within a large university or multiple campuses of a college would be well served to create separate PPC accounts and roll them into a master billing agreement. It's a kind of interesting case – if you are thinking about doing it this way, just drop me a line and we can talk about the pros and cons.]
If you are working with an agency – make sure the account is yours!
Obviously, I think that there is benefit in working with an agency to help manage your PPC campaigns. Ideally you'll enjoy better performance than you would on your own because agency folks can devote significant time to improving their PPC chops while you have to juggle online advertising along with a multitude of other priorities. In addition, agencies see a whole lot of different types of campaigns run in a ton of different markets. They see what works and what doesn't – in fact, one of the biggest benefits of working with an agency is being able to capitalize on their mistakes. And trust me, we've made them all.
That said, you will take on extra costs as part of this relationship. Landing page build outs may incur additional fees as will the time they spend managing your account. Most agencies bill at either a flat rate below a certain monthly spend on your part or they charge a percentage of your spend (just like the media buying model we are all familiar with).
Some agencies will charge you a flat budget per market per month. For example – if you have a campus in New Jersey and one in Maryland, an agency might charge you $8000 per market per month to run adwords campaigns aimed at a certain target number of leads. Google will bill the agency directly and it is up to you to decide if you are happy with the arrangement. We don't use this method because it encourages a lack of transparency between agency and client – if I am generating leads at $15 a piece, but charging you $100, you might feel like you're being ripped off. That said, if the agency is hitting the targets you've agreed on, this model is nice because it gives you a completely fixed cost from month to month. Predictability definitely has value.
If you choose to work with an agency DO NOT under any circumstances let them set up the account in their name. Also, DO NOT under any circumstances work with an agency that will not give you direct access (and administrative access) to your account. Some agencies actually set up their client's PPC accounts under a single, huge account and then make you ask for data and numbers. (You're not to this point of the guide yet, but here is how it works – they make a separate campaign within the account for each client. Thus, they can't really give you access to the account without showing you the results for all of their clients. This is actually a violation of Google's best practices and guidelines, but it still happens.) It's a bad deal no matter how you look at it because your performance is affected by what is called "Quality Score" and one measure of quality score is calculated across the entire account. You don't want to suffer for someone else's sins. Additionally, it's really just a poor move to deny clients access to whatever data they want/need.
Finally, don't stay with agencies that require a one-year contract. To be sure, effective PPC campaigns take time and energy to create. Asking for a six month commitment up front is not unreasonable and, in fact, I think it's a wise practice. I am very concerned about clients who are looking for a quick fix and are not convinced that an investment in PPC is worth cultivating.
Bottom line: You need to have complete access to and control over your account. Otherwise, it's darn hard to switch agencies or take over management of the account internally without having to basically start from scratch.
These are the basics of setting up your own PPC account with Google Adwords and of developing a healthy relationship with any agency partners you might employ. From here, we dive into setting up campaigns and getting started creating ads.
Here is a preview of what's to come…
PART 2: Determine the scope and aims of your campaign
Generating Prospects versus Generating Enrollments
Branding and Relationship Building
Program Specific Campaigns
Geographic Region Selection
Target Budgets and Cost per Lead (keyword research to see top of page bid)
PART 3: Structuring your Campaigns
Campaign types: Search, Display, and other great stuff
Geographic breaks by state, region, and city/ZIP region
By Program
Branded vs Non-Branded
How they all interact
PART 4: Creating Adgroups and Selecting Keywords
Small groups of keywords to start
Using Negative Keywords
Using Branded Keywords
How to Select Keywords and which ones to watch out for in Higher Ed (jobs)
PART 5: Writing Ads
Compliance Issues
Ad copy constraints for the big three
How many ads to write and what rotation/delivery frequency to use
Dynamic Keyword Insertion
A/B testing
PART 6: Landing Pages
Mobile friendly
Structure and prominence of forms
Types of Content (video, guides, etc.)
Ideally one per adgroup
Setting up Conversion Tracking
PART 7: Budgeting
Daily total budgets (often under or over a bit)
Budget by campaign and how delivery type affects this (spread out versus all at once)
Adgroup Maximum CPC's
Keyword level bidding (top of page/first page bids + mobile device adjustments)
PART 8: Maintaining and Improving Your Campaigns over Time
Optimizing for Conversions
Optimizing for CPC
A/B Testing for ads and landing pages
Bid Adjustments
GET UPDATES IN YOUR INBOX
Join Our Private Facebook Group for Exclusive Content & Access to Our Coaches!