 How To Create A Social Media Plan [Infographic]
Ready to create a social media plan for your college or university? This infographic will guide you through the process of developing your own successful plan. With this structure for your social media guide, you will engage social engagement with your brand and drive prospects! For more detail on each section of the guide, follow our blog articles on "The abeedle.com Guide on Leveraging Your Social Media to Increase Prospects." You can find Part One here.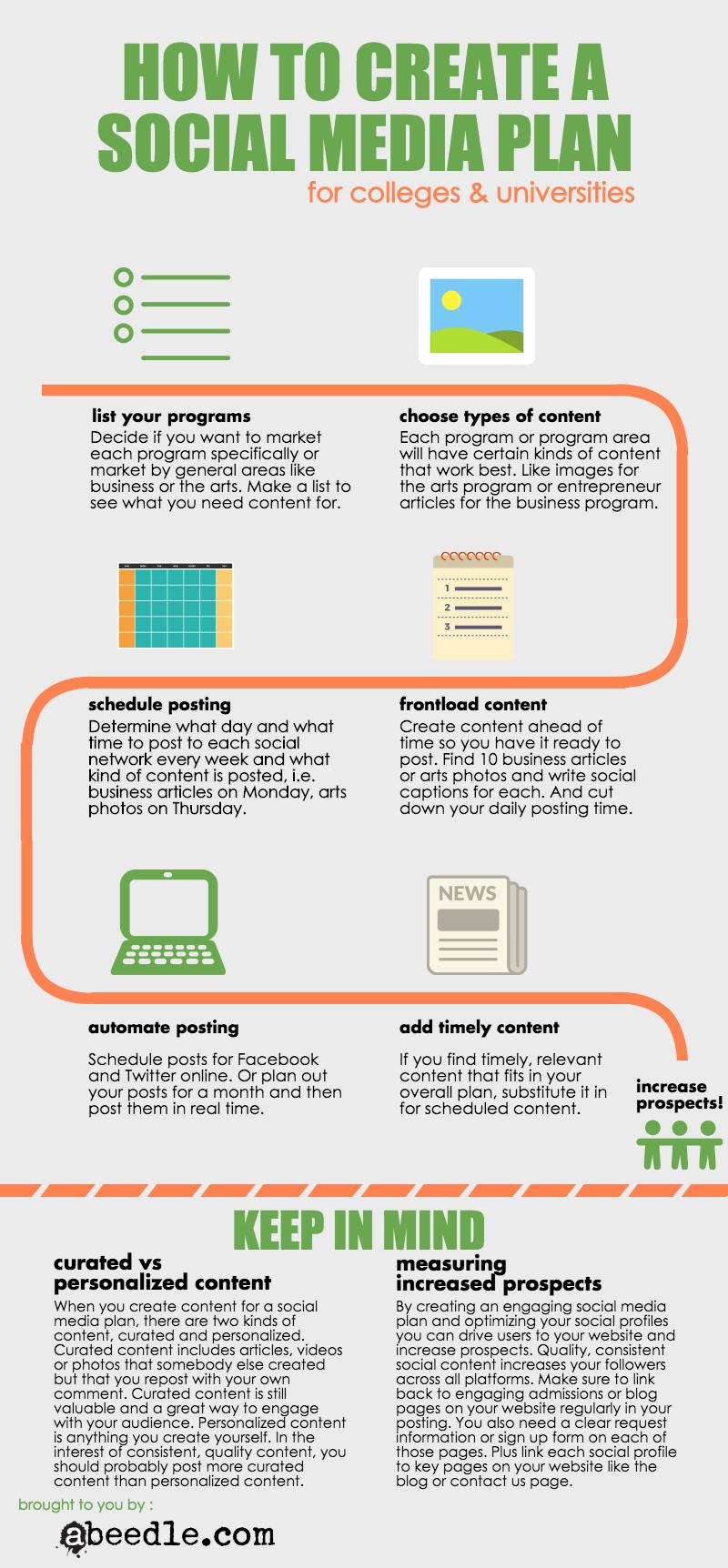 GET UPDATES IN YOUR INBOX
Join Our Private Facebook Group for Exclusive Content & Access to Our Coaches!