THE TRANSPARENT, RESULTS-DRIVEN MARKETING TEAM SCORECARD
---
Complete the form on this page and we will email you a PDF version of the scorecard that you can use to evaluate where your marketing currently is and where you'd like it to go moving forward.
This scorecard was inspired by Dan Sullivan's idea that most qualitative experiences can be expressed in terms of a quantitative evaluation. It is YOUR sense of your team's strengths and weaknesses that determines how much faith you can put in their ability to help you meet your strategic goals. Using a scorecard can help you see at a glance which areas need some work and which ones form your team's core capabilities. As Sullivan points out, "the truth is that we're scoring ourselves and others all the time—just not consciously."
This scorecard makes your internal evaluation of your team conscious and measurable. With it, you can see how close you are (or aren't) to having a Transparent, Results-Driven Marketing Team.
Completing your scorecard:
As you read through the statements that correspond to each capability, don't over-analyze which one seems to best fit the current capabilities of your team. Your innate response is usually the most accurate representation of how your team is supporting your strategic goals.
For each capability, pick the number that best represents your team's current level of mastery and record it in the "Your Score" column.
Then, highlight or circle your team's top two and bottom two scores. These form the core of your 'sustain' and 'improve' capabilities.
Take a moment to reflect on which of the eight capabilities has the greatest impact on your current 1-year to 3-year strategic marketing objectives. Make a note of what you can do now to help improve your team's capabilities in these key areas.
Complete the form below to get started! Your completed scorecard will be sent to the email address you provide below.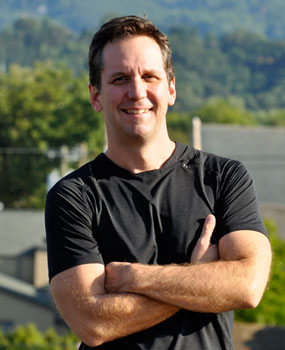 "Confidence in your team's capabilities and strategic thinking is the single most important ingredient for success in any marketing leader's game plan."
- ANDREW BEEDLE