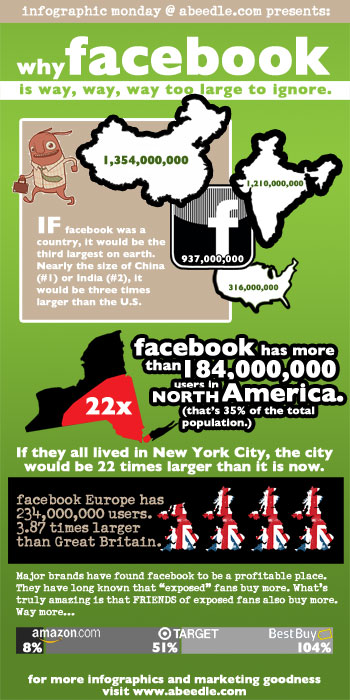 Why You Cannot Afford to Ignore Facebook (Infographic Monday)
Hi folks,
We post infographics and larger articles on alternate weeks. Last week, we talked about 3 proven strategies getting more customers through Facebook and for making Facebook marketing work for your business.
This week, we're offering an infographic that shows just how large Facebook's user base has become. And the short version is: Large. Very large.
Take a look and see what you think. Got any questions or topics you'd like to research? Some other cool way to think about the size of the growing social media sphere? Let us know in the comments.
GET UPDATES IN YOUR INBOX
Join Our Private Facebook Group for Exclusive Content & Access to Our Coaches!